Open To Buy FAQs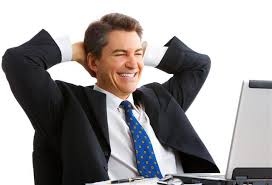 What is the most important reason to have open-to-buy software? Your bottom line. You can achieve far superior results just by having an accurate o-t-b for every sub category; something that is virtually impossible with spreadsheets, and far too expensive with otb consultants. Optimum inventory improves every retail performance standard including Turns, COGS, ROI, Inventory balance, Stock to Sales Ratio and Gross Margins.

How much difference does OTBW make?
Our customers have experienced 3-8% improvement in gross margins. In a $500,000 shop, that adds $15,000 - $40,000 to the bottom line. Typically it takes LESS average inventory to do this. By investing less - you actually profit more. This is possible because OTBW generates an open to buy solution for every classification and keeps them dynamically updated with current inventory and Purchase Order information. You never run short and you never have too much!
What Guarantee is There?
If you use OTBW as recommended, you will achieve:
1. Better stock to sales ratio
2. Higher Turn ratio
3. Better inventory balance
4. Better Return on Investment
5. Correct overstocking or understocking
6. Higher Gross margins
7. Better Cash Flow
8. Less stale merchandise
9. Fewer Markdowns
To review our guarantee, go to: Guarantee
How Much Time Will OTBW Take?
It takes the same amount of time or less than any provider program or spreadsheet that is updated regularly. You must generate the data to update any of those systems. The OTBW difference is that you enter it directly in your own fill-in-the-blanks program and then see your reports instantaneously. No middle man. An average time may be (2) hours setup and (1) hour per month.
How Does OTBW Work?
OTBW is an online program which can be subscribed to for a low setup fee and monthly fee, has unlimited telephone and email support, is a simple fill-in-the-blanks format, is customized to your shop and classifications. You log on and manage your own program, with our support.
Is the program accurate?
Far more accurate than any other method that does not calculate an o-t-b for EVERY classification in your shop. OTB programs that only calculate major categories are left to estimate purchases for sub categories. The difference, in our experience, is $25,000 - $40,000 in lost margins per year for an average size shop. If accuracy is important to you, you must calculate an otb for every classification. Most providers or spreadsheets simply cannot do this, or it is far too expensive or time consuming.
Do I program OTBW for the amount of inventory I want, or does OTBW calculate the amount of inventory I should have?
Your choice. It works both ways. OTBW allows you to choose your own performance levels (turns, etc) and then calculates the amount of inventory you should have in every classification, which is our recommendation, but you can override it with the amount you would prefer.
What is the Greatest Mistake most Shop Managers Make?
Failing to mark down and liquidate stale merchandise, which means continuing to buy into already over-stocked conditions. Any spreadsheet, vendor or any other "o-t-b" method that permits this is not an open-to-buy; it is just a decision to continue purchasing without respect to inventory levels. This is both self-defeating and self-perpetuating.
As a Buyer, why is OTBW software important to me personally?
Buyers can acquire a skill that will produce better results than an expensive monthly vendor. Outside vendors earn their fees by improving retail performance. You can become an in-house expert using OTBW and produce even better results. Possessing a skill that you can demonstrate has direct measurable value to your employer is a career achievement!
Is it Complicated to Use?
OTBW is a fill-in-the-blanks program that is easy to learn and manage.
Can Data be Entered Automatically from a POS?
Yes. This requires a custom made "Import Engine" that is available for a programming fee.
Will OTBW Limit my Options?
You have the same options you have always had, but more and better information on which to base your decisions.
Are the Solutions at-Cost or at-Retail?
Either or both - it is your choice. One click.
Your Buying Goals or Vendor Sales Goals?
Vendors and reps have sales goals. They offer discounts, quotas, incentives, etc., to persuade you to meet their goals. Open To Buy Wizard establishes your goals to buy what you need and have it delivered when you need it.
Then why are Vendor Reps so Enthusiastic about OTBW?
(A) Appointments are more organized and time efficient.
(B) Buyers know how much they need and when they want it delivered.
(C) Buyers are not afraid to order in advance, and never have to cancel orders.
(D) With a good sell through (at full price), fewer markdowns, and no stale stock, buyers will be back next year for more!
I am a Retail Consultant: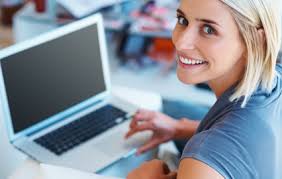 If you are still using otb spreadsheets, you are doing your clients a greay disservice. Other o-t-b software providers have consultants on staff. OTBW is perfect for the independent consultant! Automation will make your job easier and more time efficient and improve every aspect of retail performance for your clients. You will be an instant open-to-buy expert with the latest in technology that you can manage for your clients. You can consult with any number of shops and access their programs remotely from your home office or anywhere. As simple as OTBW is, there are still shop owners who would prefer a consultant to setup, manage and maintain plans. This is a definite niche market for independent consultants. OTBW will support you and you support your clients.
I am an Executive in a Retail Chain or Golf Management Group
Management Companies should be the first to embrace new technology which allows optimized inventory investment, margin improvements, plus greater employee productivity and accountability.
What about our POS System?
OTBW is compatible with any POS system. End of Month reports are used to update OTBW once per month. It takes about :06 minutes if done manually or is automatic with an "Import Engine".
"Open to buy" spreadsheets work - why should I buy software?
Our customers include some of the best ex-spreadsheet users and their results are living proof that otb spreadsheets are outdated and very costly in terms of margin dilution. Spreadsheets are (40) year old technology. They cannot compete with high speed database driven processors. OTBW will recover the ($15,000-40,000) / year that your spreadsheets are costing. If you are in doubt, try it for a year and prove it to yourself. See Example